The landing page of Indranil's website had to be communicative to the audience about what his website is about and what his profession is. 
One of the way to do this was making Indranil do it using his profession.
A simple loop-able action had to be decided. 
The Indian traditional 'Namaskarā', being a gesture to greet someone, would suit the landing page and also portray Indranil's Nationality. And as it is a display of work, this pose tells that Indranil considers that work is worship.
Thus, the very action of Namaskarā was looped along with Indranil's hands apart. 
This project enabled Indranil to use the knowledge he has about Communication Design, like Design thinking, illustration and animation.
This was also an application of the skills part along with the softwares learnt.
Do check the making of this video, to view the workflow of this process.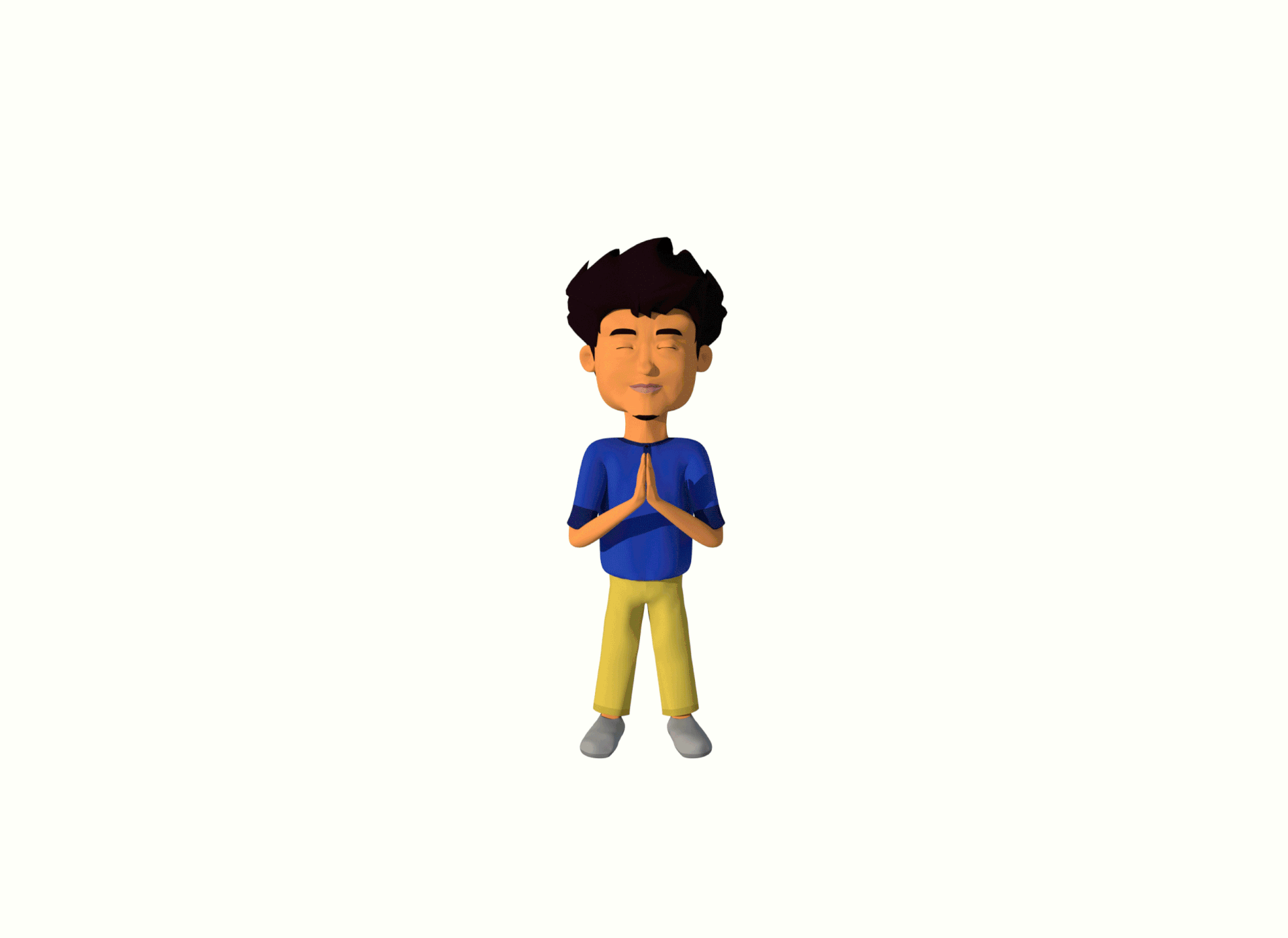 Clay model, Hand-drawn, Vector, Digital, 3D digital